Seawall Installation & Repair Bradenton
Are you Looking for Marine Seawall Repair in Bradenton?  Installation?  Replacement?
If you are searching for a licensed marine construction contractor for replacement, installation, or repair for your seawall in Bradenton, contact the #1 contractor, Wood Dock and Seawall. Established in 1987, Wood Dock & Seawall is one of the oldest and most experienced marine construction specialists in the area. Whether you own a home or business with shoreline property near Palma Sola Boulevard, Riverview Boulevard, Riverside Drive or the Manatee River, a sound seawall is your first line of defense to combat erosion and keep your property in top condition. With over 30 years of experience, we have installed, repaired and replaced thousands of seawalls in Bradenton and throughout Sarasota and Manatee counties. Our seawall construction projects have ranged in size from small repairs to large seawall installations. As a fully licensed contractor we handle all aspects of your installation or repair from pulling permits to construction.
Wood Dock & Seawall Leads the Industry in Seawall Installation, Repair & Replacement in Bradenton
If you need a new seawall installed or your existing seawall replaced, contact the top marine construction specialists in the area, Wood Dock & Seawall. We offer several solutions to protect your property and prevent erosion from occurring. Our team will consult with you at your location, review your specific requirements and recommend a seawall that fits your functional, aesthetic and budgetary needs. From design and obtaining permits to construction, we do it all. Our seawalls are durable enough for any marine environment and constructed from high quality concrete or vinyl.
Concrete Seawalls – Concrete seawalls have dominated the marketplace due to their durability and strength. All our concrete walls are 8 inches thick and made with 5,000 psi and steel rebar. The seawall cap is steel reinforced and poured with 5,000 psi concrete. Each wall is constructed to withstand the full force of nature.
Vinyl Seawalls – Increasingly popular, vinyl seawalls are a cost effective, aesthetically pleasing and sustainable seawall option. Our vinyl walls are manufactured by the best in the industry, CMI and ESP. The panels are held in place with ¾ inch diameter vinyl tieback rods. The seawall cap is steel reinforced and poured with 5,000 psi concrete. Each wall is constructed to withstand the full force of nature.
Why do Seawalls Fail?
There are many reasons for seawall failure. Failure can be prevented in some cases with inspections, regular maintenance, and repair. Unavoidable situations, such as tropical storms and hurricanes do occur. If your seawall becomes damaged, it is important to repair the damages as soon as possible. From changing water flow to poor maintenance, the reasons seawalls fail include:
Changes in the Seawall Pressure Balance
Heavy Equipment or Vehicles Driving too Close to the Seawall
Poor Installation
Poor Maintenance
Poor Materials
Property Modifications that Add Weight
Naturally Occurring Environmental Conditions
Normal Wear and Tear
Not Making Necessary Repairs
Raising Elevation and Load Beyond the Seawall Limit
Severe Weather
Does your Seawall Need to be Repaired?
It is important that your seawall maintains its integrity to ensure your property is protected from erosion. If your seawall becomes damaged, coastal erosion could occur potentially impacting your home or business. From cracking to bulging, some common signs to look for include:
· Sinking or settling.

Cracking

Bowing or leaning

Bulging or rotating.

Slabs are deteriorating
Stress Beam is Failing

Soil behind the seawall is being lost

Voids near the edge of the wall

Small sinkholes near the wall

Damage to structures up to 100 feet away
If you feel your seawall has been compromised, contact Wood Dock & Seawall today. Our team will inspect your seawall, locate the source of the compromise and fix the problem to prevent future erosion from occurring..
We are the Marine Contractor of Choice for Installation and Repair of Seawalls in Bradenton Waterfront Communities and throughout Manatee County
From The Inlets and Coral Shores to San Remo and Waterlefe, Wood Dock & Seawall is your Manatee County expert for all things having to do with boat lifts, boat docks, seawalls and more.  If you own a home or business on the water and need professional seawall services, we are the contractor to call.  We proudly serve the following waterfront communities:
Coral Shores
Emerald Harbor
Flamingo Cay
Harbor Landings
Harbour Walk
Hawk Island
Hawks Harbor
Key Royale
Paradise Bay
Riviera Dunes
San Remo
School Key
The Inlets
Tidewater Preserve
Tidy Island
Waterlefe
We only use the Highest Quality Products for Seawall Installation & Repair
When you choose Wood Dock & Seawall, you can rest assured knowing that you are not only receiving the best service and workmanship for your investment, but you are also receiving the highest quality products in the market today. We are dedicated to your complete satisfaction providing durable, long lasting materials, competitive prices and a 5-year labor warranty in addition to any manufacturer's warranties on any seawall installation.
Work with The Best Marine Construction Contractor for Your Seawall Installation & Repair in Bradenton
Wood Dock & Seawall offers our customers over 30 years of experience. We are committed to delivering the highest quality products and the best customer service in the industry. You can count on us for professional service throughout your installation or repair. From boat lifts to seawalls, we have worked with thousands of customers helping them solve their marine needs. Contact us today!
Great experience! Joey was very knowledgeable and helpful from the begging of the estimate, layout,design to the construction and completion of the project. Debbie was terrific with the communication between crews, billing, permitting departments, returned calls and emails promptly through out the process. Great family business to work with we are thrilled with the end result!
What Sets Us Apart from the Others
Marine docktor retail showroom
residential & commercial service
Schedule Your Free Consultation
Using High Quality Products From the Best of the Best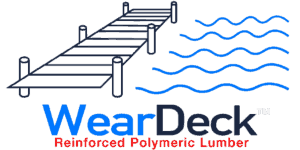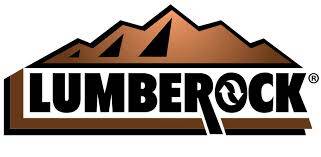 Manatee County
Anna Maria Island, Bayshore Gardens, Braden River, Bradenton, Bradenton Beach, Bradenton East, Cortez, Ellenton, Holmes Beach, Lakewood Ranch, Longboat Key, Oneco, Palmetto, Palma Sola, Parrish, Samoset, Snead Island, South Bradenton, Memphis, West Bradenton, Whitfield
Sarasota County
Bee Ridge, Bird Key, Casey Key, Fruitville, Gulf Gate Estates, Kensington Park, Laurel, Lido Key,  Nokomis, North Sarasota, Osprey, Plantation, Sarasota , Sarasota Springs, Siesta Key, South Sarasota, South Venice, St Armands Key, Tallevast, The Meadows, University Park