Marine Rip Rap Ellenton
Over 30 Years of Rip Rap Experience in Ellenton – Installation and Repair
If you are searching for a licensed marine construction contractor for replacement, installation, or repair of rip rap in Ellenton, contact Wood Dock and Seawall. An extremely important feature for Ellenton waterfront properties, rip rap is your first line of defense against erosion and helps keep your property in top condition.  Whether you need rip rap installed, repaired, or replaced, our team of specialists possess the specific knowledge for any size commercial or residential job, ensuring a perfect outcome every time.   As a fully licensed marine construction contractor we handle all aspects of your installation or repair from pulling permits to construction. If you are in Ellenton and need rip rap services, contact us today.
How Does Rip Rap Helps Reduce Erosion?
Rip rap is used to reinforce shorelines against water erosion by absorbing the force of waves.  Without rip rap, waves can substantially impact shorelines by depositing layers of gravel, sand, and debris. Erosion is the result of waves breaking along shorelines and carrying pieces of the shoreline back out into the water. Rip rap that is placed along shorelines, rivers, stream beds, bridge foundations, near piling and on steep slopes can significantly reduce erosion. 
How Long Does Rip Rap Last?
A properly maintained rip rap wall can last decades.   At Wood Dock & Seawall, our professionals install stone that is natural looking, long lasting, and environmentally friendly. The rocks utilized are sized from 6 to 12 inches in diameter to ensure the eroded area is covered and the rocks remain permanently in place. A rip rap wall that is not properly maintained will have a shorter lifespan.
What are the Benefits of Rip Rap?
From protecting land from erosion to providing a natural habitat for wildlife, the benefits include:
Helps Prevent Erosion – Rip rap absorbs waves coming in towards your property reducing erosion.
Is Aesthetically Pleasing – Rip rap is aesthetically pleasing. The stones give your shoreline a finished look.
Looks Natural – Rip rap arranged along the shoreline looks natural.
Creates a Natural Habitat for Wildlife – Provides a habitat for marine life and is commonly used by oysters, crabs and fish.
Requires Less Upkeep and Maintenance – The stones used  are self-adjusting to settlement and movement.
Repairs are Easier – If minor damage occurs, it can be repaired easily by replacing stones.
For Professional Marine Rip Rap Installation in Ellenton, Contact Us Today
Wood Dock & Seawall has been serving Sarasota and Manatee counties since 1987. We are committed to delivering the highest quality products and the best customer service in the industry. You can count on us for professional service throughout your installation or repair. Contact us today.
Great experience! Joey was very knowledgeable and helpful from the begging of the estimate, layout,design to the construction and completion of the project. Debbie was terrific with the communication between crews, billing, permitting departments, returned calls and emails promptly through out the process. Great family business to work with we are thrilled with the end result!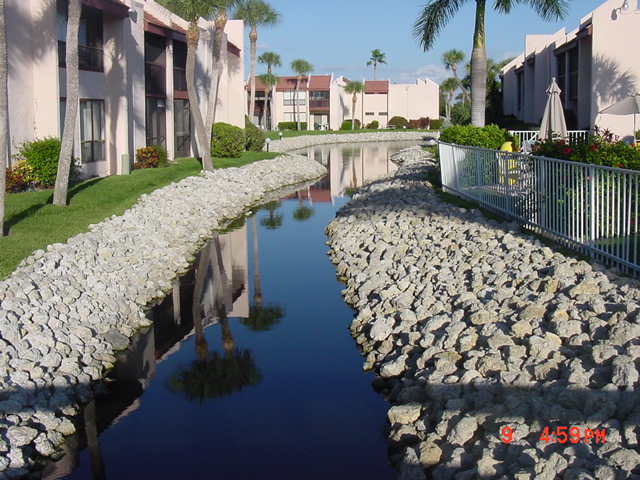 Using High Quality Products From the Best of the Best
When you choose Wood Dock and Seawall to install or repair your boat dock, you can rest assured knowing that you are receiving the best service for your investment. At the same time, you are receiving the highest quality products in the market, including:
Manatee County
Anna Maria Island, Bayshore Gardens, Braden River, Bradenton, Bradenton Beach, Bradenton East, Cortez, Ellenton, Holmes Beach, Lakewood Ranch, Longboat Key, Oneco, Palmetto, Palma Sola, Parrish, Samoset, Snead Island, South Bradenton, Memphis, West Bradenton, Whitfield
Sarasota County
Bee Ridge, Bird Key, Casey Key, Fruitville, Gulf Gate Estates, Kensington Park, Laurel, Lido Key,  Nokomis, North Sarasota, Osprey, Plantation, Sarasota , Sarasota Springs, Siesta Key, South Sarasota, South Venice, St Armands Key, Tallevast, The Meadows, University Park