Durable, Long-Lasting Rip Rap for your Waterfront Property in Bradenton
When you need rip rap in Bradenton, contact Wood Dock and Seawall. As a local marine construction contractor, we have been working with rip rap for over 35 years. Since that time, we have made thousands of repairs, replacements, and new walls. In fact, our rip rap walls are located throughout Bradenton. This includes areas near the Manatee River, Lake Manatee, Summerfield Lake, and more. Not only will our rip rap help reduce erosion, but it will also give your shoreline a finished natural look.
Rip Rap is a rock formation placed along areas that are in constant contact with water. Also known as shot rock or rock armor, it is a common erosion control method in Florida. In fact, rip rap has increased in popularity due to its natural beauty, and protective properties. While rocks can vary in size, our stones range from 6 to 12 inches. This ensures the rocks stay permanently in place. If you are thinking about installing rip rap, it is important to choose an experienced marine construction contractor. When not placed correctly, rip rap can negatively impact wildlife. With that in mind, when you need rip rap services, give Wood Dock and Seawall a call. With over 30 years of experience, we know erosion control.
Where is Rip Rap Used in Bradenton?
As previously stated, rip rap is a great way to reduce erosion. Safe, and environmentally friendly, it is often used in the following areas:
Shorelines
Stream-beds
Bridge Foundations
Pilings
Steep Slopes
And other Shoreline Structures
In short, Anywhere Erosion Can Occur
What are the Benefits of Rip Rap?
Helps Prevent Erosion
In the first place, rip rap absorbs waves coming towards your property. In other words, it is an effective method to decrease water velocity. As a result, slopes and shorelines are protected from erosion.
Aesthetically Pleasing
Secondly, rip rap it is aesthetically pleasing. In fact, it is natural looking.
Creates a Natural Habitat for Wildlife
With rip rap, habitats can develop between the rocks. By and large, it creates a shoreline for oysters, crabs, fish, and other marine life.
Requires Less Upkeep and Repairs are Easy
Overall, the stones used are self-adjusting to settlement and movement. Meaning, they need less maintenance. Additionally, it can easily be repaired by replacing stones.
For Professional Marine Rip Rap Installation and Repair in Bradenton, Contact Us Today
Wood Dock and Seawall has been the marine construction contractor of choice in Bradenton for over 30 years. In that time, we have gained the knowledge and experience needed to install, replace or repair any rip rap wall. Additionally, our team is committed to providing you with the highest quality products and finest craftsmanship in the industry. So, if you need you need rip rap services in Bradenton, contact us today! Otherwise, you can reach us online below.
Wow! What a beautiful riprap seawall they built for us! Such hard work! Great job! Worth every penny! Very professional!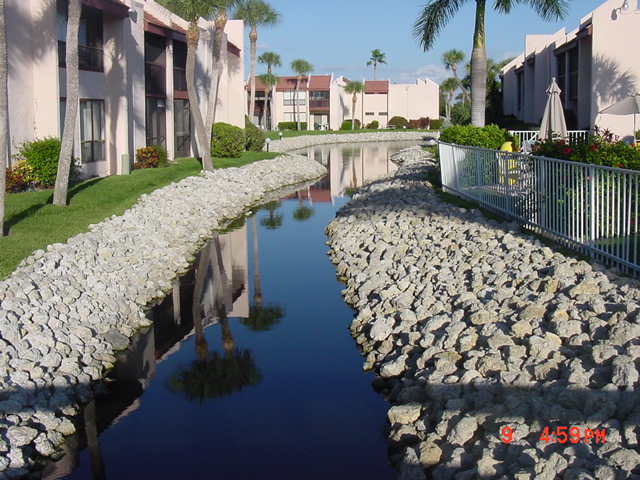 What Sets Us Apart from the Others
Marine docktor retail showroom
residential & commercial service
Schedule Your Free Consultation
Using High Quality Products From the Best of the Best
When you choose Wood Dock and Seawall, you can rest knowing that you are receiving the best service for your investment. At the same time, you are receiving the highest quality products in the market, including:
Manatee County
Anna Maria Island, Bayshore Gardens, Braden River, Bradenton, Bradenton Beach, Bradenton East, Cortez, Ellenton, Holmes Beach, Lakewood Ranch, Longboat Key, Oneco, Palmetto, Palma Sola, Parrish, Samoset, Snead Island, South Bradenton, Memphis, West Bradenton, Whitfield
Sarasota County
Bee Ridge, Bird Key, Casey Key, Fruitville, Gulf Gate Estates, Kensington Park, Laurel, Lido Key,  Nokomis, North Sarasota, Osprey, Plantation, Sarasota , Sarasota Springs, Siesta Key, South Sarasota, South Venice, St Armands Key, Tallevast, The Meadows, University Park