Marine Docktor Retail Showroom
Visit the Only Marine Construction Retail Showroom in the Area
Do you need a ladder for your dock? Or a remote control for your boat lift? If so, you have come to the right place. Here at Wood Dock and Seawall, we have the only showroom in the area. At the Marine Docktor Retail Showroom, we carry all the accessories you need for your boat dock or lift. From pulleys and marine wires to belts and cleats, we have it all. In fact, if we don't have what you are looking for, we can get it for you in a few days. Moreover, if you have any questions, we can help. With over 30 years of marine construction experience, we know the ins and outs of anything related to the water. Not only will we give you expert advice, but you will also receive the best products on the market.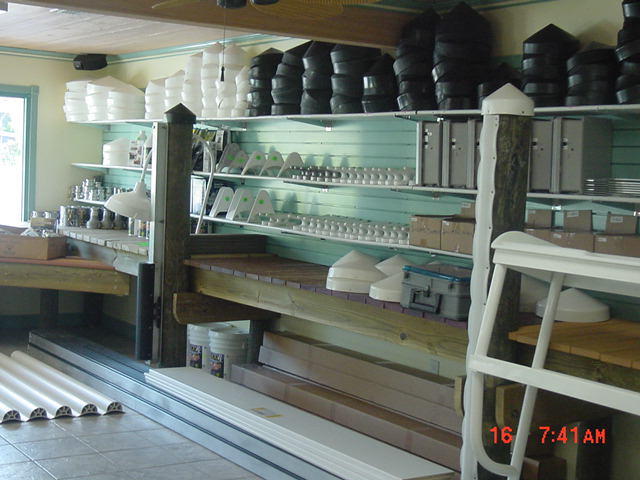 We Offer a Wide Range of Marine Accessories at the Marine Docktor Retail Showroom
Belts
Benches
Boat Lift Motors & Switches
Bumpers
Cables
Dock Boxes
Extended Forks
Extra Bunks
Fish Cleaning Stations
Guide Poles
Ladders
Limit Switches
Motor Covers
Piling Wraps and Caps
Remote Controls & More!
Visit the Ultimate Marine Construction Showroom Today!
At Marine Docktor Retail Showroom, we carry a complete and extensive line of products and equipment. Not only can the right accessory enhance the beauty of your dock, lift, and seawall, but it will also increase the safety. As a licensed marine construction contractor, we are experts in building, repairing, and improving marine infrastructure. So, if you need marine accessories, stop by our showroom today. Otherwise, you can call us or reach us on-line below.

Wood Dock & Seawall recently redid my 25 year old dock. They did an amazing job and were great to work with. I would highly recommend them!
What Sets Us Apart from the Others
Marine docktor retail showroom
residential & commercial service
Schedule Your Free Consultation
Using High Quality Products From the Best of the Best
When you choose Wood Dock and Seawall to install or repair your boat dock, you can rest assured knowing that you are receiving the best service for your investment. At the same time, you are receiving the highest quality products in the market, including:
Manatee County
Anna Maria Island, Bayshore Gardens, Braden River, Bradenton, Bradenton Beach, Bradenton East, Cortez, Ellenton, Holmes Beach, Lakewood Ranch, Longboat Key, Oneco, Palmetto, Palma Sola, Parrish, Samoset, Snead Island, South Bradenton, Memphis, West Bradenton, Whitfield
Sarasota County
Bee Ridge, Bird Key, Casey Key, Englewood, Fruitville, Gulf Gate Estates, Kensington Park, Laurel, Lido Key, Myakka , Nokomis, North Port, North Sarasota, Osprey, Plantation, Sarasota , Sarasota Springs, Siesta Key, South Sarasota, South Venice, St Armands Key, Tallevast, The Meadows, University Park, Vamo, Venice, Venice Gardens, Warm Mineral Springs