Boat Lifts
Quality Marine Boat Lifts and Excellent Craftsmanship Since 1987
For the best boat lift installation and repair in Sarasota and Manatee counties, contact Wood Dock & Seawall. We have been delivering the highest quality products and craftsmanship to our clients since 1987. Family owned and locally operated, we are one of the oldest and most experienced marine construction specialists in the area. From homeowners and condominium complexes to private corporations and marinas, our team can fulfill all the needs of your watercraft, large or small. From small craft to large yachts, our boat lifts can accommodate any size boat. As a fully licensed contractor we handle all aspects of your installation from pulling permits to construction. We employ only the best team of skilled boat lift specialists that possess the specific knowledge for any size commercial or residential installation or repair job.
We only use the Highest Quality Products for your Boat Lift
When you choose Wood Dock & Seawall, you can rest assured knowing that you are not only receiving the best service and workmanship for your investment, but you are also receiving the highest quality products in the market today. We are the exclusive Hi-Tide boat lift dealer, one of the most established boat lift manufacturing companies in the industry. Each lift is constructed with marine grade aluminum and stainless steel with welded construction throughout to ensure it withstands everyday use and the full force of nature. We are dedicated to your complete satisfaction providing durable, long lasting materials, competitive prices and a 5-year labor warranty in addition to any manufacturer's warranties on any boat lift installation.
What Size Boat Lift do you Need?
Whether you need a boat lift to accommodate a 4500 pound boat or a 120,000 boat, our lifts can accommodate any size boat. From gear drive lifts and 4 poster boat lifts to elevator lifts and 8 post yacht lifts, we have the right size boat lift for your needs. If you are not sure which boat lift suits your needs, our team of professionals will consult with you at your location, review your specific requirements and recommend a lift that fits your functional, aesthetic and budgetary needs.
Keep your Marine Boat Lifts Stable, Secure and Looking Great with Accessories
From catwalks and remote controls to limit switches and boarding platforms, our boat lift accessories include:
Adjustable Height Pivoting Chock Brackets

Aluminum Catwalks

Aluminum Drive Shaft Covers

Aluminum Service Platforms

Angled Lifter Beams

Boathouse Brackets

Boarding Platforms

Bunk Riser Brackets

Cable Keepers

Catwalk Ladders – three to six steps
Catwalk Step – 3 step & pyramid
Cradle Stabilizers
Finger Pier Ladders
Flare Guides
Keel Pad and Sailboat Stanchions
Marine Brackets
Remote Controls
Stanchions
Standard Limit Switches
Tunnel Hull Brackets
Work with The Best for Your Marine Boat Lift
Wood Dock & Seawall offers our customers over 30 years of experience. We are committed to delivering the highest quality products and the best customer service in the industry. You can count on us for professional service throughout your installation or repair. From boat lifts to seawalls, we have worked with thousands of customers helping them solve their marine needs. Whether you are a homeowner, property manager, home builder, developer, private corporation or marina, contact us for all your needs.
These guys work so incredibly hard in the awful FL summer heat and in torrential downpours. They're here early (but not too early) every morning and get right to work. They're all hard and skilled workers. They got our boat lift up in a day! I highly recommend Wood Dock & Seawall for all your dock and boat lift needs!
What Sets Us Apart from the Others
Marine docktor retail showroom
residential & commercial service
Schedule Your Free Consultation
Using High Quality Products From the Best of the Best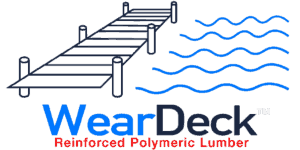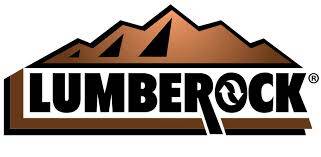 Manatee County
Anna Maria Island, Bayshore Gardens, Braden River, Bradenton, Bradenton Beach, Bradenton East, Cortez, Ellenton, Holmes Beach, Lakewood Ranch, Longboat Key, Oneco, Palmetto, Palma Sola, Parrish, Samoset, Snead Island, South Bradenton, Memphis, West Bradenton, Whitfield
Sarasota County
Bee Ridge, Bird Key, Casey Key, Fruitville, Gulf Gate Estates, Kensington Park, Laurel, Lido Key,  Nokomis, North Sarasota, Osprey, Plantation, Sarasota , Sarasota Springs, Siesta Key, South Sarasota, South Venice, St Armands Key, Tallevast, The Meadows, University Park